Fund Overview
We manage assets in response to various needs of investors, offering an Opportunity fund aiming at the upside, a Buy-and-hold fund providing stable income during the term, and a Development fund aiming at high return.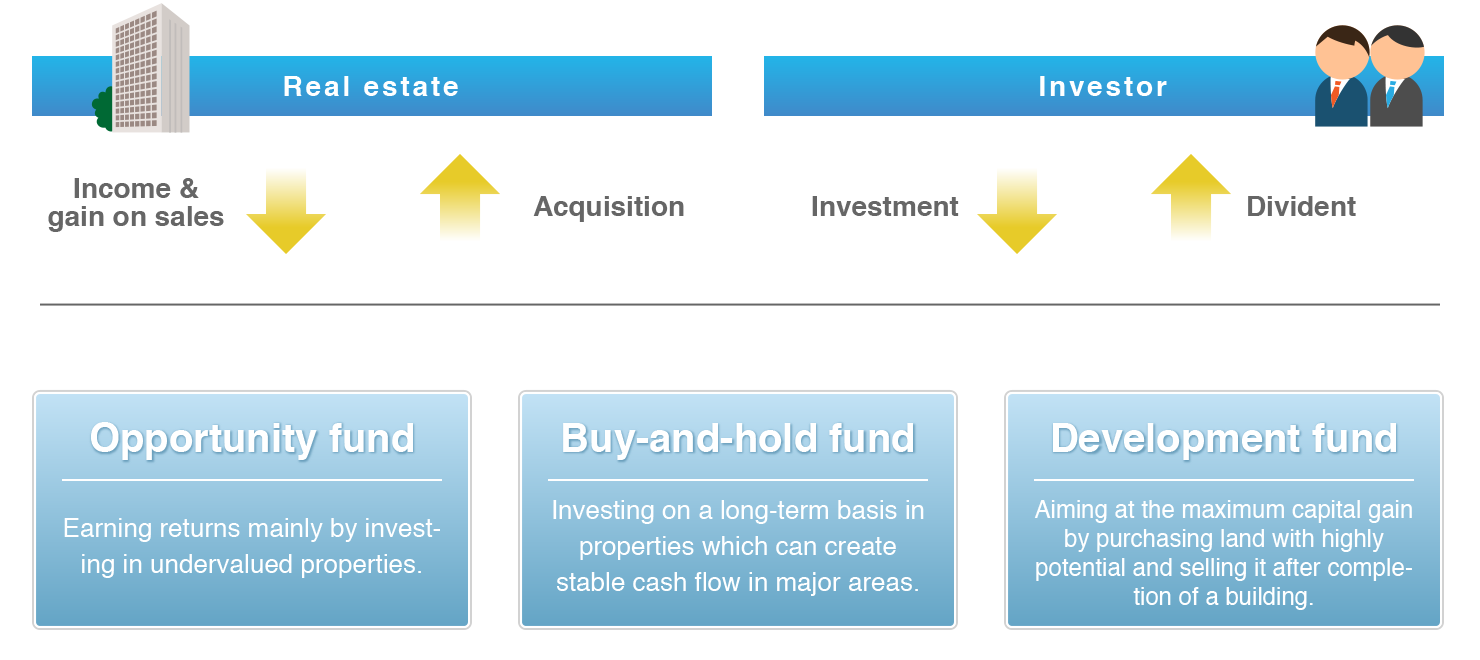 Strategic Investment
We select areas and Criteria with few competitors, not to speak of lightening investment risks. We construct an investment portfolio seeking not only income gain but also capital gain.

In principle we choose real estate from which we can earn rent stably presently or in future. However, we recognize great potential, we take lands to be developed or decrepit buildings into consideration.

In order to respond to the various needs of investors, we offers Aggressive type aiming at the upside, Stable buy-and-hold type, Development type aiming at high return.
Superiority of Operation Quality
For diverse operations of fund management, asset managers are required to have systems to carry out an enormous volume of tasks precisely. Having established systems for multiple examinations at primary points of each operation, we are striving to improve business quality.
Details of initiatives
Fund management is executed directly by the Fund Management Division. Corporate Design Division divisions smoothly advance fund management operations, while issuing various reports and instructions to stakeholders.
Meanwhile, the Corporate Internal Control Division examine and monitor such business execution in order to improve accuracy and legal compliance in business. Furthermore, the Audit Division regularly audits efficiency and validity of business. The Management Committee and Investment Committee deliberate proposals for important matters which are made by each division, while playing a check-and-balance function in business decisions.